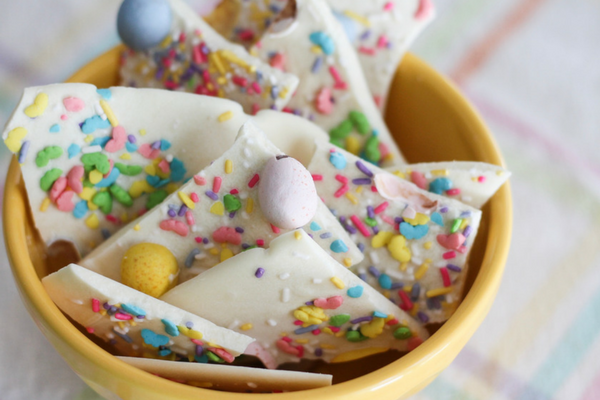 As a lover of anything festive, I tend to get really excited whenever another holiday approaches. With Easter being just a few weeks away, I've been decorating our entire house in pastel colors, searching for the perfect side dish recipes to go with our Easter ham, and brainstorming lots of fun ideas for my kid's Easter baskets. Generally I like to fill them with a few small gifts and try to go light on the candy. Still, I can't deny them a few of the traditional sweet treats, like jelly beans and Peeps.
This year, I thought it would be fun to whip up a little something homemade. Easter egg bark is super simple to make,  and the possibilities are endless. You could really get creative with your candy picks, base color/flavor choices, and sprinkle options… have fun with it! You can't mess it up, I promise! Coincidentally, this festive bark candy would be great for gifting too. I think that packaging some up in a small cellophane bag with a pretty pastel ribbon would make the perfect hostess gift, and I will be adding some Easter egg bark to my kid's baskets for sure!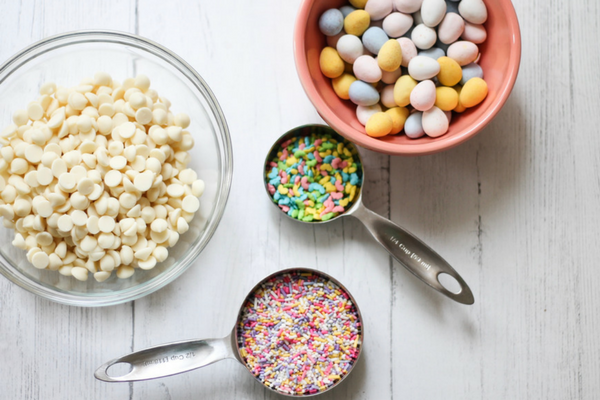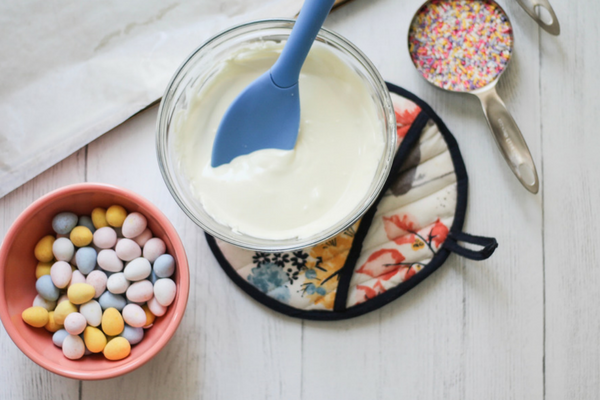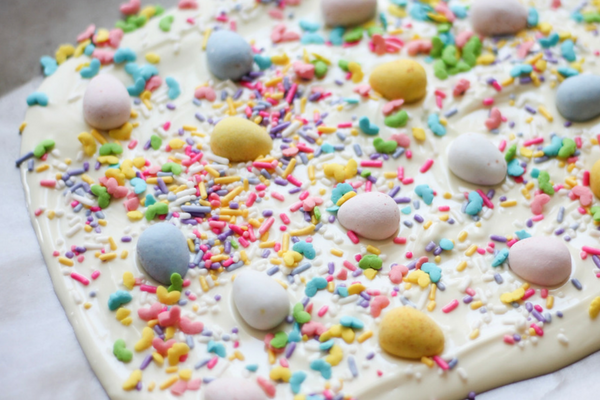 Ingredients:
good quality white (or milk) melting chocolate, or colored candy melts
candy of your choice (I went with Cadbury Eggs)
sprinkles (I chose fun pastel colored and butterfly shaped ones)
*other optional choices: nuts, oreos, pretzel sticks.
parchment paper
Instructions:
1. Line a baking sheet with parchment paper.
2. Following the directions, melt your chocolate or candy melts ( I did this in a double boiler, but you could easily do this in the microwave in 30 second increments, stirring each time.
3. Spread melted chocolate onto parchment paper to about 1/4 inch thick.
4. While chocolate is still melted, add your candy and sprinkles.
5. Allow to cool for at least an hour.
6. Once cool, break into smaller (non-uniform) pieces.
7. Package up for gifting, and sneak some for yourself!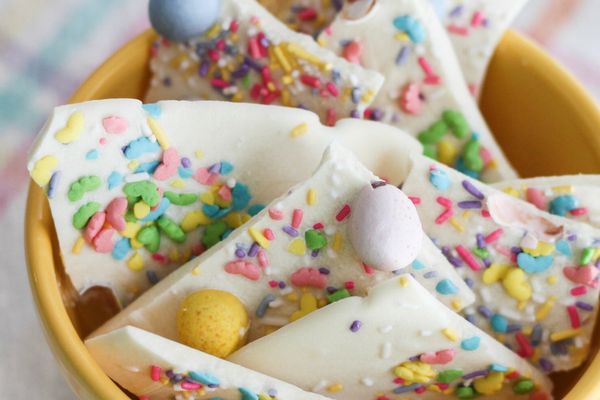 xoxo,
Jessica